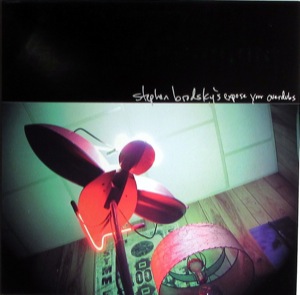 Stephen Brodsky Expose Your Overdubs

Format: 12" vinyl LP
Label: Grimsey
Price: $9.50
add to cart.

Track listing:
1. "Ilya Krivoy"
2. "Moving Day"
3. "Lonesome Josephine"
4. "(Missing The Mark Of) Love Song"
5. "Lions In The Morning"
6. "Piece Of The Old"
7. "Unlawful Lullaby"
8. "Sore Throat"
9. "Inner Tube"
10. "Concrete Random"
11. "Good To Know"
12. "Timbre Tarnishes"
13. "Hit And Run"

return to quick index
visit twee kitten web store.