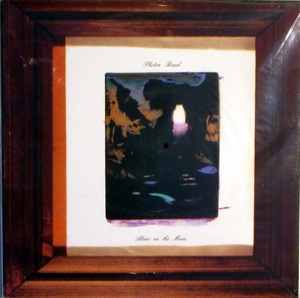 Photon Band Alone On The Moon

Format: 12" vinyl LP
Label: Darla
Price: $8.28
add to cart.

Darla Records Description: Over 36 minutes in just three new epic songs from Art Difuria & Co. done in the Americana, Neil Young & Crazy Horse vein, but extra slow, long and mellow. Music more personal in nature than that of the earlier two lps. These extended length meditative jams, all vocal numbers, permeate the soul. One can listen over and over, and they grow in the memory like vines of kudzu. This is some extra languid siesta time music. Think of "A Love Supreme" by John Coltrane (another Philly native), or any of the lengthy Sun Ra or Pharoah Sanders stuff except with a bleak, early 70s Neil Young and Crazy Horse vibe. Art Difuria says, "Performance-wise, I don't think I've ever played better slide guitar while the record button was on. The other electric track only has tremelo on it (no other effects) but it still becomes very abstract and spacey sounding in the minutes before the vocals return. Also, I don't think I've ever been able to capture myself singing with more of my whole self than I have here." Vinyl only release limited to 500.

Track listing:
1. "She Turns (And She's Turnin' Again)"
2. "Alone On The Moon"
3. "Last Judgement"

return to quick index
visit twee kitten web store.