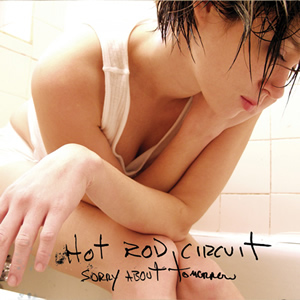 Hot Rod Circuit Sorry About Tomorrow

Format: CD
Label: Vagrant
Price: $12.40
add to cart.

Track listing:
1. "Pharmacist"
2. "At Natures Mercy"
3. "Radiation Suit"
4. "Safely"
5. "Now or Never"
6. "Cool for One Night"
7. "Knees"
8. "Lets Go Home"
9. "Consumed by Laziness"
10. "Get What You Get"
11. "Night They Blew up the Moon"

return to quick index
visit twee kitten web store.