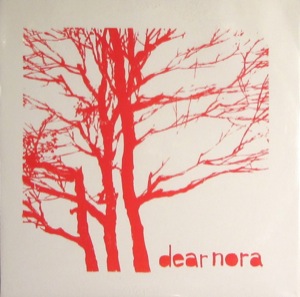 Dear Nora The New Year E.P. (plus previously unreleased songs)

Format: 12" vinyl LP
Label: Red Square
Price: $8.28
add to cart.

Track listing:
1. "The New Year"
2. "Holding On"
3. "Unscene (But Heard)"
4. "A Polar Bear"
5. "How It Changed The Town"
6. "As Vast As You"
7. "If I Were A Boy"
8. "Ghost In My Head"
9. "The Weight (The Wait)"
10. "The Thought"
11. "The World Is Falling Down"
12. "I Can't Stand It!"
13. "Where Do You Go?"

return to quick index
visit twee kitten web store.