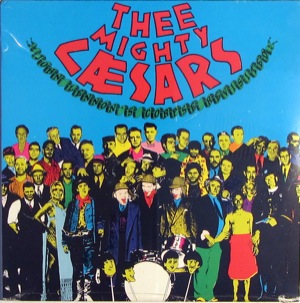 Mighty Caesars John Lennon's Corpse Revisited

Format: 12" vinyl
Label: Crypt
Price: $8.87
add to cart.

Track listing:
1. "Lie Detector"
2. "Confusion"
3. "Baby Who Mutilated Everybody's Heart"
4. "Home Grown"
5. "Suck The Dog"
6. "Why Can't You See?"
7. "Beat On The Brat"
8. "Career Opportunities"
9. "P38 Saturday Night Special"
10. "Because, Just Because"
11. "Head Coats On"
12. "Somebody Like You"
13. "Searching High And Low"
14. "69 Seconds"
15. "Don't Wanna Be Ruled By Women And Money No More"

return to quick index
visit twee kitten web store.