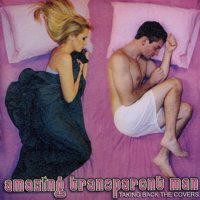 Amazing Transparent Man Taking Back The Covers

Format: CD
Label: Springman
Price: $7.98
add to cart.

Track listing:
1. "Bitch"
2. "Holding Out for a Hero"
3. "Fast Car"
4. "Criminal"
5. "Nothing Compares 2 U"
6. "Man! I Feel Like a Woman"

return to quick index
visit twee kitten web store.