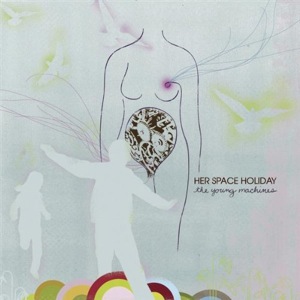 Her Space Holiday Young Machines

Format: CD
Label: Mush
Price: $13.11
add to cart.

Track listing:
1. "Young Machines"
2. "Something to Do With My Hands"
3. "Tech Romance"
4. "Sleepy California"
5. "Japanese Gum"
6. "Meet the Pressure"
7. "My Girlfriend's Boyfriend"
8. "Luxury of Loneliness"
9. "Girl Problem"
10. "From South Carolina"

return to quick index
visit twee kitten web store.