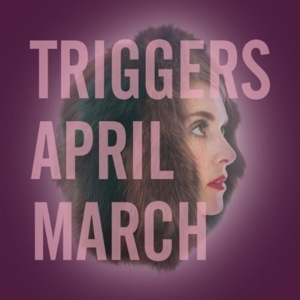 April March Triggers

Format: CD
Label: Pias
Price: $10.35
add to cart.

Description: Elegant, mysterious, sexy pop, sung partly in English and partly in French. Super super.

Track listing:
1. "Resume"
2. "La Nuit Est La"
3. "Somewhere Up Above"
4. "Coral Bracelet"
5. "The Life Of The Party"
6. "Le Code Rural"
7. "Sometimes When I Stretch"
8. "Le Coeur Hypotheque"
9. "Triggers"
10. "There Is Always Madness"
11. "Que Le Soleil Soit Maudit"
12. "Zero Zero"
13. "Necropolis"

return to quick index
visit twee kitten web store.