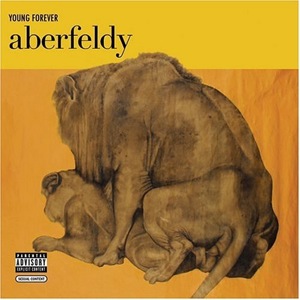 Aberfeldy Young Forever

Format: CD
Label: Rough Trade
Price: $10.99
add to cart.

Track listing:
1. "Friend Like You"
2. "Slow Me Down"
3. "Love Is an Arrow"
4. "Tie One On"
5. "Summer's Gone"
6. "Vegetarian Restaurant"
7. "What You Do"
8. "Young Forever"
9. "Surly Girl"
10. "Heliopolis by Night"
11. "Something I Must Tell You"
12. "Out of Love"

return to quick index
visit twee kitten web store.