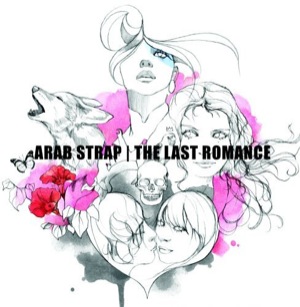 Arab Strap Last Romance

Format: CD
Label: Mega Force
Price: $12.99
add to cart.

Vendor Description: The Scottish rock and post-emo duo Arab Strap return with The Last Romance. This is the band's most aggressive album and retains the abrasive lyrics and stunning melodic beauty. Mega Force. 2006.

Track listing:
1. "Stink"
2. "(If There's) No Hope For Us"
3. "Chat In Amsterdam, Winter 2003"
4. "Don't Ask Me To Dance"
5. "Confessions Of A Big Brother"
6. "Come Round And Love Me"
7. "Speed-Date"
8. "Dream Sequence"
9. "Fine Tuning"
10. "There Is No Ending"
11. "El Paso Song (EXCLUSIVE BONUS TRACK)"
12. "Go Back To The Sea (EXCLUSIVE BONUS TRACK)"

return to quick index
visit twee kitten web store.