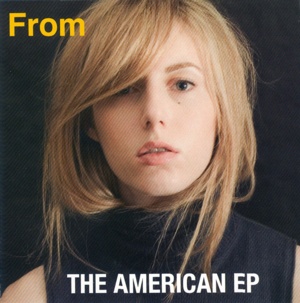 From The American EP

Format: CD-EP
Label: Brand Records
Price: $6.00
add to cart.

Brand Description: Why settle on bringing a bottle of wine to the next party? The American EP will set the mood without staining your teeth.

The sound is at once The Stone Roses and early Madonna. The vocals are somewhere between Kate Bush and Nico. All together, From brings a fun, raw feel to shoegaze synth rock that's at once ground-breaking and familiar. That this world of innovative intrigue comes from a one girl band would be noteworthy; that The American EP is a debut made within two years of said girl's introduction to music can only foreshadow great things.

Track listing:
1. "Mean To Stay"
2. "Don't Say Sorry"
3. "American Girl"
4. "After That"
5. "Didn't Happen"
6. "Don't Say Sorry (radio edit)"

return to quick index
visit twee kitten web store.